Today is all about engagement – employees and customers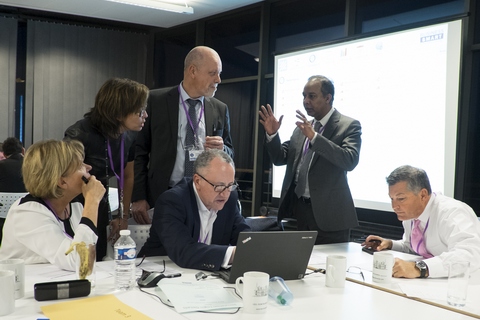 ---
See how Vodafone transformed their multi-national, sales channel training into a targeted business development team building day: Vodafone Event video
---
Want to know more? call us on 0845 371 3088 or leave your details here and we will contact you! In the meantime, please feel free to have a look at our global business event simulators.
Looking after customers and employees is crucial to successful growth. Research has shown that increasing the lifetime value of both are the key factors businesses MUST include when creating strategies to achieve their long-term goals. Yet astonishingly, many businesses are only beginning to consider the true implications and potential of employee engagement.
Turning employee engagement tactics into effective workplace operations provides further challenges, which management need to overcome. Senior Managers and HR teams need to look at the following questions:
What are effective methods of on-boarding new employees?

Is there a difference in employee seniority level when on-boarding?

How can on-boarding programmes drive enthusiasm to achieve business goals?

Can on-boarding programmes be used for employee re-engagement projects?

Can the two be combined and delivered in one session?

How can we add that 'wow' factor to create a memorable experience for junior, senior, old and new employees alike?

How can we measure success of these programmes?

How can we achieve ROI for employee engagement?
Innovative approaches, using cutting edge technology can provide the answers to all of the questions above, plus many more. How? Through creative Business Simulation Games, which offer a true understanding of the business, give networking opportunities, enable peer experience sharing and focus longer term & new hires alike on the company goals.