A Unique & Powerful Way To Develop & Assess Sales Skills
Our sales simulations place current and future salespeople in a realistic scenario where they must learn and apply effective sales methodologies to drive sales over a simulated time frame. They will take the role of a salesperson selling to a portfolio of customers who have a mix of requirements and buying criteria. Through the course of the sales simulation scenario they will need to acquire new insights and skills to achieve the sales targets and satisfy the customers.
Generic or Tailored Sales Scenarios
Although the scenarios can be generic, most of our customers select to have a tailored scenario to closely match their real-world sales methodology and customer base. This greatly helps with the development of the right sales skills for your organisation and resulting Return on Investment. This has been made possible due to our flexible simulation platform which means they can now be developed at a much lower cost than previously. The modular format of our sales simulations also means they are much easier to update as your products and customers change over time.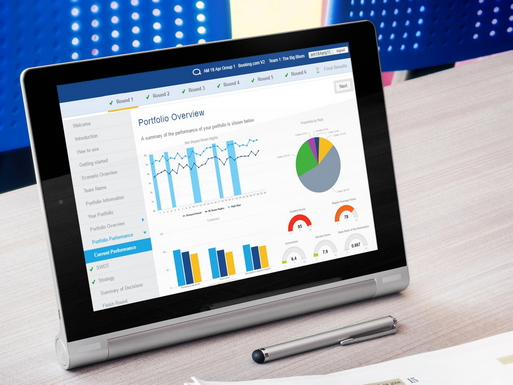 "Our Account Managers really enjoyed the simulation during their induction programme. The fact that it is branded, for us, and contains such realistic & relevant scenarios really helps them understand what it takes to be a good AM."
Learning, Talent & Communications Manager, Booking.com
Flexible Delivery Options
The multiple delivery options of our Sales Simulations allows you to use them as a standalone simulation or integrated into your existing programmes. It also means you can have a Sales Simulation customised to your business and your exact delivery requirements.
Our Sales Simulations are ideal for all levels of sales & sales management. They can even be used to assess new sales candidates to ensure you recruit, maintain and develop the highest calibre of sales people and sales managers.
Run as a stand alone workshop or integrated into your programmes
Run as a team event or as a self-study course
Use as an assessment & recruitment tool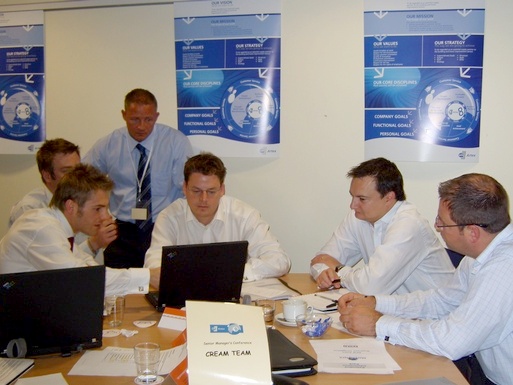 To find out how sales simulations could be used in your organisation, please contact us to request more information or to arrange a time to speak to one of our team.