A Unique & Powerful Way To Develop Business Acumen
Participants execute true-to-life business decisions with real consequences and challenges. As they repeatedly analyse their performance and revise their strategy, they'll learn to internalize business concepts and ways of making smarter decisions. The dynamic virtual business environment stimulates the competitive spirit, which becomes infectious and generates great excitement. More importantly, it drives learning and the full engagement of the participants.
Generic or Tailored Sales Scenarios
Although the scenarios can be generic, it is also possible have a tailored scenario to closely match your real-world business. This greatly helps with the development of the right skills for your organisation and resulting Return on Investment. This has been made possible due to our flexible simulation platform which means they can now be developed at a much lower cost than previously. The modular format of our simulations means they are much easier to update as your business changes over time.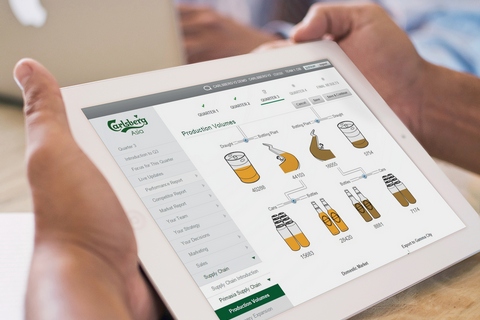 "This is one of the most enjoyable, thought provoking and educational programmes I have ever done.. All functions should do this workshop before being let loose on the business. A thoroughly enjoyable programme."
R.A., DD Manager, Clarks
Flexible Delivery Options
The multiple delivery options of our simulations allows you to use them as a standalone simulation or integrated into your existing programmes. It also means you can have a simulation customised to your business and your exact delivery requirements.
Our simulations are ideal for all levels of managers. They can even be used to assess management talent to ensure you recruit, maintain and develop the highest calibre of managers and business leaders.
Run as a stand alone workshop or integrated into your programmes
Run as a team event or as a self-study course
Use as an assessment & recruitment tool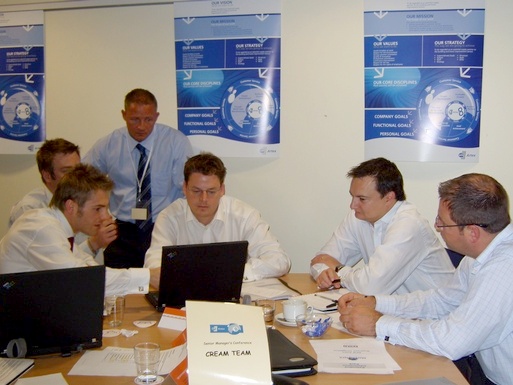 To find out how business acumen simulations could be used in your organisation, please contact us to request more information or to arrange a time to speak to one of our team.