An Innovative Team Building Solution
There was a time when many organisations would turn to paint-balling or go-karting when the subject of team building appeared on the agenda. Now businesses are looking for team building activities that not only benefit the team but also have a business focus - whilst still being fun, engaging & competitive.
Team Building business games encourage a team to find effective ways of working together and build a great team spirit. Each team will face the challenge of managing a virtual business and the have to compete in the very same market as their peers. The winning team is the one that delivers business success, sustainability and the highest overall scorecard score.
Fun, Fast Paced & Engaging
Participants will work through the key stages of building a high performing team whilst learning about developing and managing a successful business unit.
By using a dynamic business simulation game, participants understand why team work is important within an organisation, but it also helps them see how it also drives real business results when it's working well.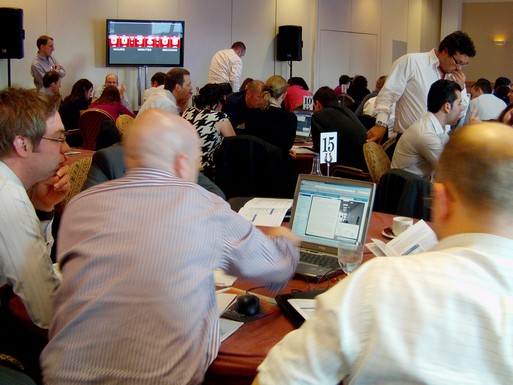 "The feedback we have had from all the team has been very positive. I must admit I have never before seen our sales team give up pre-dinner drinks because they had to complete a task in a team building exercise. This was a first!"
J.S., EMEA Director, BancTec
Games For All Teams & Events
We have team building games for teams of all sizes which can be run on-site or off-site. Our range of games includes different scenarios and complexity levels, to provide you with a business game suitable for a newly formed team or a well-established team looking to raise their game.
Format & Options include:
From 3 to 500 participants per session
From 2 hours to 12 hours in total duration
Online, On-site or Off-site
Facilitated by Business Smart or by your own trainers
Teams versus Set-Scenario Option
Team versus Team Option
20 complexity levels
Tailored and Bespoke Options available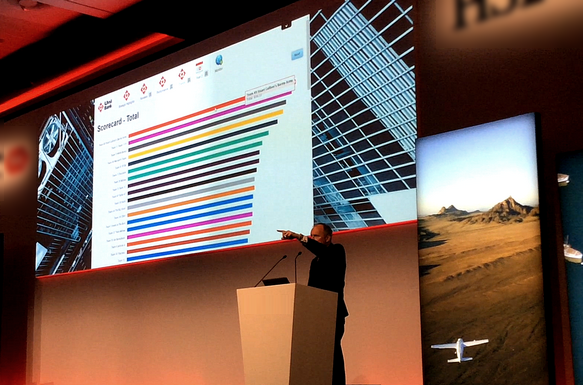 "My team were looking for a simulation to help them develop their understanding of board level decision making, and wanted some fun too! Your simulation provided plenty of both and the feedback from the team was excellent. One of the best exercises we have done in years."
M.S., Actuarial Director, Aviva
To find out how our Team Building Business Games could be used in your organisation, please contact us to request more information or to arrange a time to speak to one of our team.